A series of new leaks around the Samsung Galaxy Buds Live means we know almost everything there is to know about the truly wireless earbuds ahead of their expected launch in the coming days.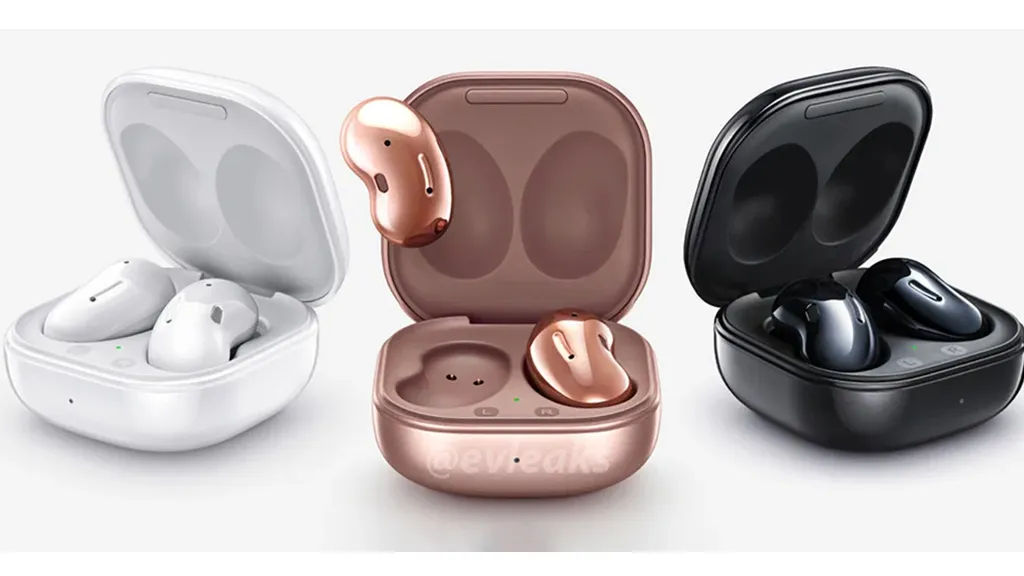 Even Samsung is dropping hints: the Buds Live have shown up in Samsung apps for iOS and Android, confirming the shape of the earbuds and their active noise canceling (though it's called "noise canceling" in the Android app, so we're assuming some polishing still needs to be done).
On top of that, we have new high-quality renders courtesy of WinFuture, showing off the Galaxy Buds Live in Mystic Black, Mystic White, and Mystic Bronze (a similar series of colors are expected for the Galaxy Note 20).
Samsung Galaxy Buds Live release date
The Samsung Galaxy Buds Live will be launched in July, according to a report by SamMobile.
The new true wireless earbuds will be apparently be announced ahead of the company's Galaxy Unpacked event, which will take place on Wednesday, August 5 at 10 am ET, according to an official statement from Samsung. That means you should expect a live stream at 7am ET, 3pm BST, and midnight AEST (the next morning).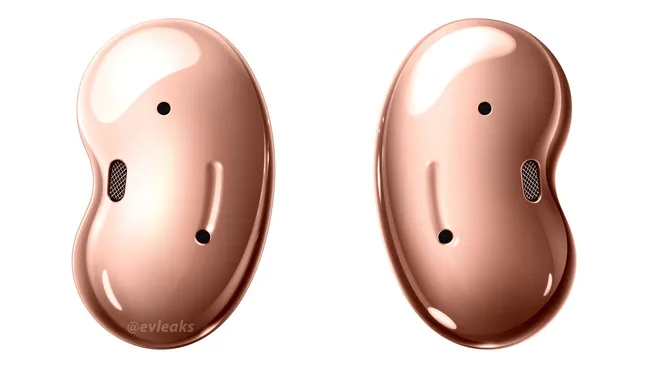 The Galaxy Note 20 launch date has been confirmed for that date, and Samsung's next Android smartphone will be unveiled virtually, not at an in-person event. According to SamMobile, this is when the buds will go on sale.
In any case, we're not the only ones expecting to see the Galaxy Buds Live soon. In a tweet showing off the new Galaxy Buds Plus color, XDA Developers' Max Weinbach said "I find it weird they keep launching new colors right before the BudsX are rumored to launch".
Samsung Galaxy Buds Live price

The most recent Galaxy Buds Plus went on sale in March for $149.99 / £159 / AU$299, so we're expecting something similar when the next earbuds arrive.
That figure has been backed up by SamMobile, which reports that the buds will cost "under $150". Another tipster has suggested that the earbuds will in fact go on sale for a slightly higher price: $169 in the US.
Samsung users may be in line for a discount, too, according to the SamMobile report, which says: "Naturally, we can expect the bean-shaped Galaxy Buds Live to be offered for free or at a reduced price as part of pre-order bonuses for the Galaxy Note 20 and Galaxy Fold 2".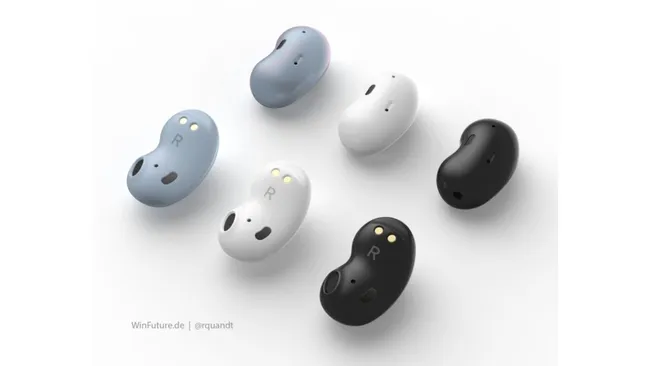 With new Apple earbuds also expected to launch in the near future (whether they will be the AirPods 3 or the AirPods Pro-Lite remains to be seen), Samsung would do well to undercut its biggest competitor with its next-gen buds – after all, price is a huge deciding factor for those looking to buy new headphones.
Samsung Galaxy Buds Live design

If leaked images are to be believed, the design of the Samsung Galaxy Buds Live will be drastically different from that of its predecessors.
Noted leaker Evan Blass recently posted a set of two images to his Patreon account, which was swiftly picked up by 9to5Google – and they give us our most detailed look at the upcoming AirPods rivals so far.
The images show the buds in white, black, and rather chic bronze color, with that unique kidney bean shape that looks very different to most wireless earbuds on the market right now. Previous renders have also shown the buds in a light blue color.
Those colors match up with images of the Samsung Galaxy Note 20; we're expecting the new wireless earbuds to go on sale alongside the Note 20 at Samsung's August 5 Unpacked event, so it makes sense that the company would launch its new products in corresponding colors.
A promo video leaked by reliable tipster WalkingCat (@h0x0d) on Twitter has also given us a good look at the new true wireless earbuds:
We've also been given our first look at the Galaxy Buds Live's charging case, which features a rounded design and what looks like an LED battery indicator light on the front.
Judging from the pictures, each earbud sports two microphones – which could be an indication of noise-cancelling tech, as well as the ability to use these buds to take calls and summon your device's voice assistant.
There are no silicone tips though, so any noise cancelling tech – if it exists – might suffer as a result.
The images posted by Blass back up previous image leaks from WinFuture, which gave us our first glimpse of the bean-shaped buds.
WinFuture says that the back of each earbud "fills the upper part of the ear, while the lower part and thus the integrated loudspeakers protrude into the ear canal". This bean-shaped design isn't a form factor we've seen before, so we're excited to see how they look and feel when they're finally released.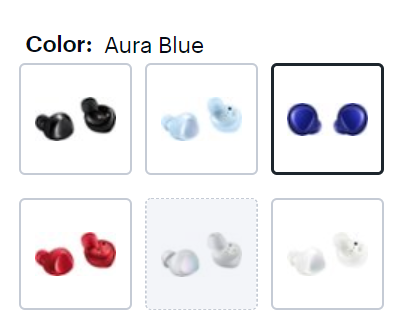 Based on the 3D renderings that have appeared, there are going to be big changes in the design.
The new Samsung earbuds have recently been awarded FCC certification (Federal Communications Commission), which also revealed that the Samsung Galaxy Buds X will be somewhere around 15mm x 26mm x 14mm and will weigh in at just around 5 grams (via My Smart Price).